You and us? We have the same dream!
If you believe that no child should have to choose between food and education… 
Or that when a woman has a chance to earn a sustainable income, she can raise her family and her community…
…Then join us at The Table!
Our mission is centered around feeding the children and women of Malawi, providing scholarships for children to go to school, and empowering women as they establish businesses so they can provide for their families forever.
Maloto - "to dream" in Tumbuka, the Northern Malawian language
And dream Anna, native Malawian and the founder of Maloto, did.
When she returned to Malawi from NYC briefly in 2003, she could see it.. She wanted to work with the women in her hometown of Mzuzu, Malawi to provide hot meals for children. 
It started as a gathering of 20 women, who refer to themselves as the Kwithu Women, drawing from the Tumbuka word for "home." They aimed to feed 20 vulnerable children one hot meal per week.
And it has now grown into Maloto – a nonprofit that successfully provides hot meals for over 300 children per week. And the local Kwithu Women took it one step at a time to then offer high-quality education. Finally, in 2013,  the Women started Kwithu Kitchen which today sells a variety of products, like canned tomatoes and honey, throughout Malawi, providing jobs and income for hundreds of women.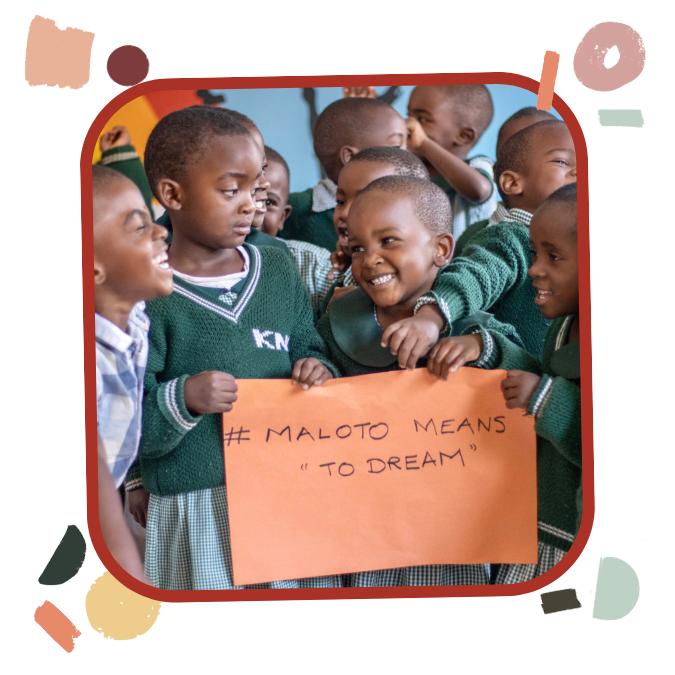 Gather around The Table - Let us show you the impact you create:
Maloto's mission revolves around three core areas: feed – educate – empower. 
We're devoted to feeding women and children, giving children the education they deserve, and empowering all of them in their own efforts. 
100% of your monthly gift goes directly to one of the following programs: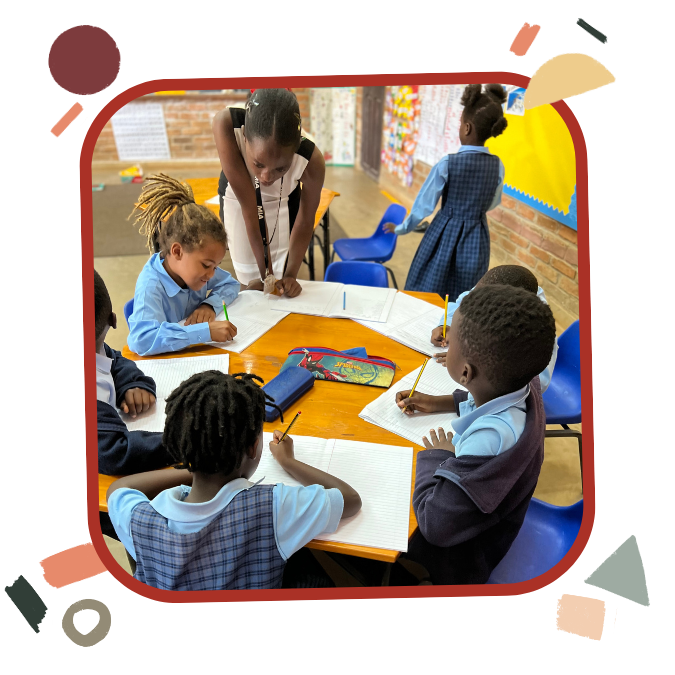 Hear it directly from the women and children you're sitting at The Table with:
"I didn't manage to finish my own education, but from the skills which I acquired at Kwithu, I am respected in society. I am considered as one of the intellectuals in the community."
Your seat is saved at The Table
When you sit at The Table, your generosity is amplified. No matter the amount you commit to giving each month, your gift goes to a child eating a hot meal three times a week, a young child gaining the education they deserve, and Malawian women building a sustainable business to continue providing for her family.
And we're committed to sharing the impact you're making through exclusive newsletters. Plus, what's a seat at The Table without something yummy? When you sign up, we'll send you a "thank you" jar of honey from Kwithu Kitchen!
You can cancel or change your membership at any time.